Ledge Top Farm is committed to principled growing methods. All of our produce is grown organically so you can rest assured it is raised in a chemical-free, sustainable way. We have been growing fruit and vegetables without chemicals or pesticides for decades. Read more about our history and range of agricultural experience.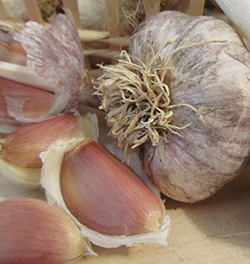 Ledge Top Farm has been growing vegetables and small fruits in Wilton, New Hampshire since 1978.
We began with a little less than three acres of mostly forested land by carving out a small garden space. As the years passed into the early 1980s we also raised pigs and turkeys. By the mid 80's through the 90's, the focus switched to pick-your-own raspberries as more land was transformed from forest to farm. After 18 years, the pick-your-own raspberry field was discontinued for vegetable production.
In 1990, a 4-acre rock-free field in Amherst became available for use. Part of this field was used for vegetable production. This area also became the site of a farm stand, and is known as Frog Hollow Farm on Courthouse Road in Amherst, which is no longer in operation. A small plot is maintained at that location to grow corn and squash.
Customers are encouraged to visit the farm in Wilton, find out about our growing methods, and see first-hand what we have to offer!
A farm stand location in Wilton is available so you can pick up Ledge Top Farm produce at your convenience for a contact free special order.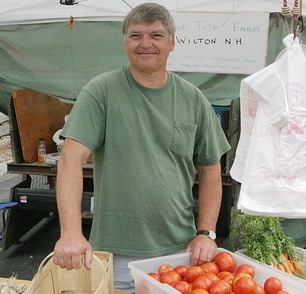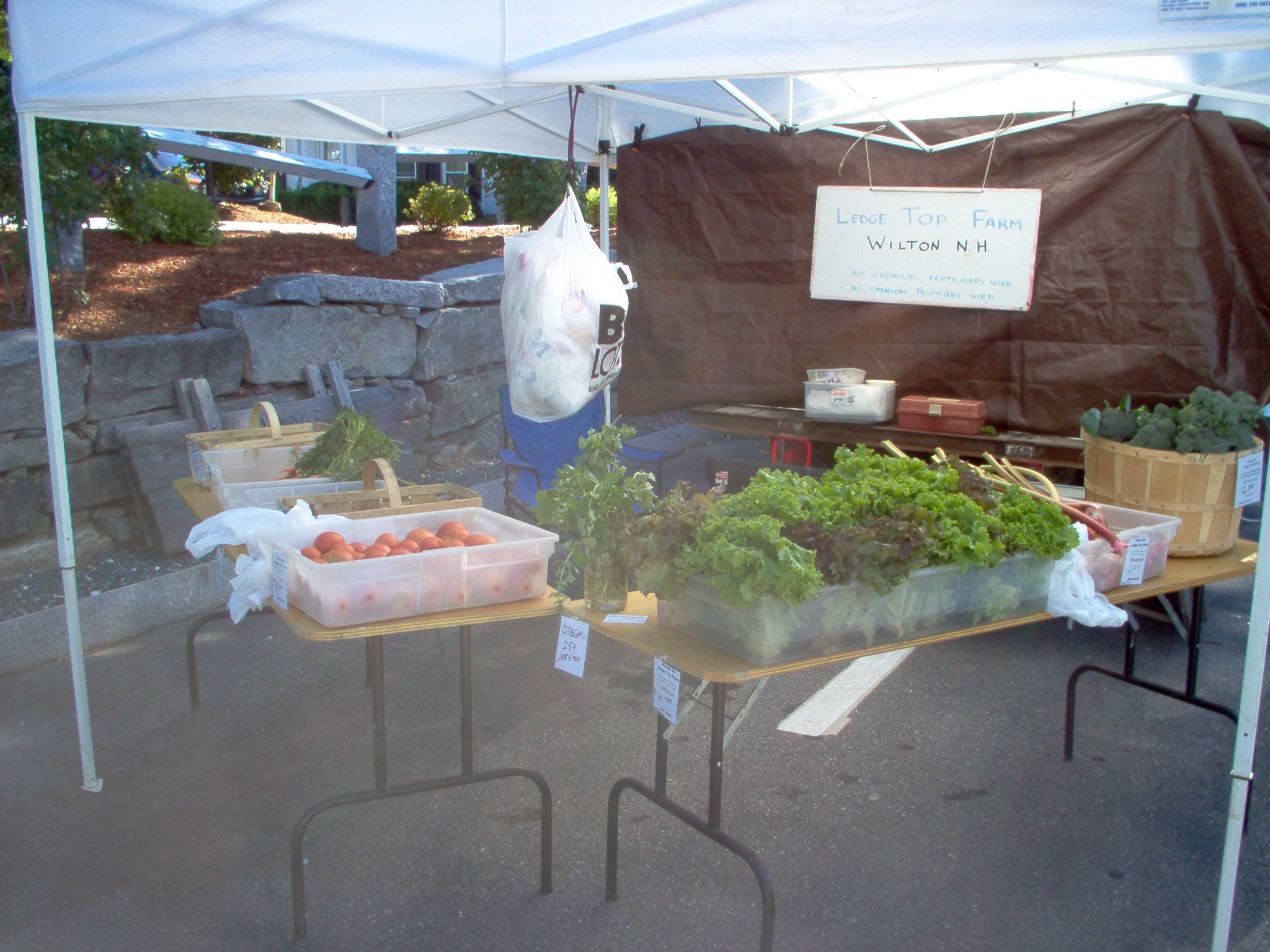 Our Mission:
Ledge Top Farm is committed to sustainable agricultural practices and grows fruits and produce to organic standards. Sustainable practices include preserving the structure of soil by reduced tilling or no tilling, using compost as the main additional plant nutrient, and introducing beneficial species whenever possible.
Although Ledge Top Farm is not a state-certified organic farm, we do follow all national organic practices also known as NOP. Natural minerals and fertilizers, such as compost, alfalfa meal, rock phosphate, feather meal, and kelp meal are used to feed the soil and produce healthy plants. An extensive number of beneficial insects control pest outbreaks. If a plant can't be grown without the use of artificial chemicals, it will not be grown on this farm. We never buy from outside growers. The produce offered to you is the best this farm can grow. Artificial chemicals are not used on produce to make eliminate pest problems. Instead a change is made to prevent that problem in the future or use of an OMRI (Organic Materials Research Institute) approved product. If you identify with these ideals, then Ledge Top Farm would like to grow your vegetables and fruits for you.If you would like to intern or work on a farm like this contact me, Tom Mitchell at (603) 620-7302